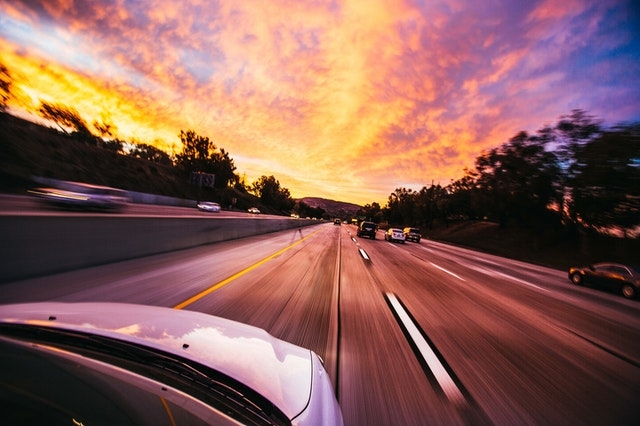 Our First Family Vacation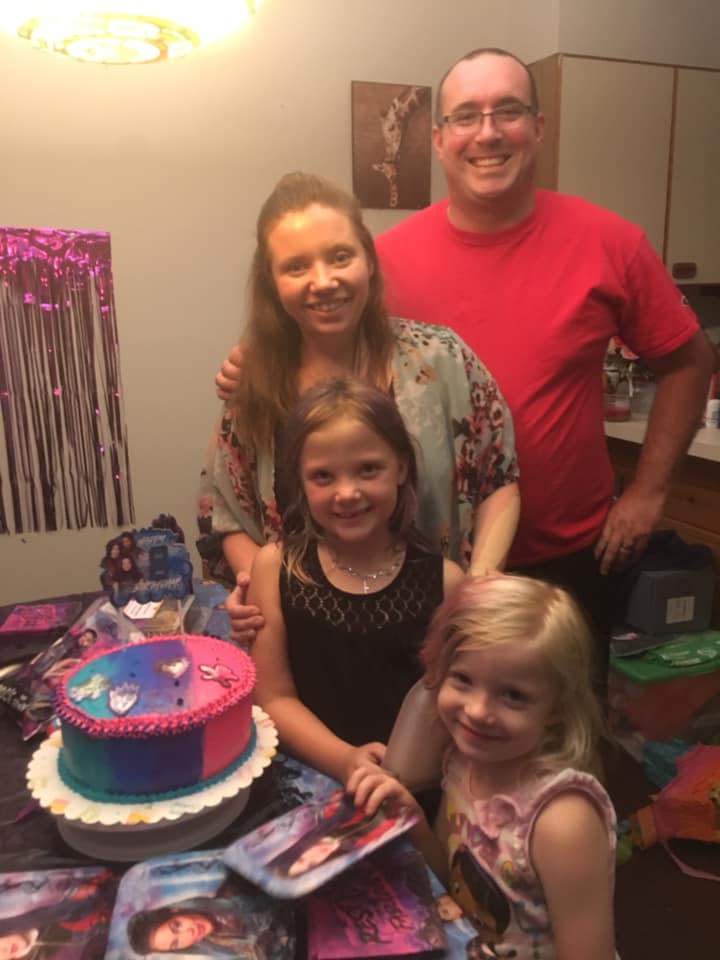 As a family of four we have taken numerous weekend trips, day trips, and over night stays at places that are within driving distance, but not an actual vacation. Having two little girls, it has been a long time coming of wanting to go to Disney World & thankfully this past September we were able to make their dreams come true. We decided driving and making a road trip out of it would be the perfect experience. So my husband sat down, wrote out the instructions, got a big road atlas, and set off to work. I was responsible for all the extras, the packing, the preparing, planning, setting reservations, etc. It took months of planning, saving, and preparing, but we were set when it came time to leave.
We set out on our adventure September 6th, 2019 and drove to my sisters for the night which was only 3 hours away from where we live. The next day, we would wake up early and drive through sky line drive and make it all the way to Savannah Georgia before calling it a night. Surprisingly with a portable dvd player, tablets, and the bin of activities I had packed the trip wasn't as terrible as one would think with an 8 year old and a 4 year old. We checked in to the hotel for the night, changed in to our bathing suits, and took a dip in the pool for a little while to burn off all that pent up energy from the drive. We made our way to bed around 10:30 pm to prepare for the last leg of the trip before arriving to our final destination-Disney World. We got up early the next morning and made our way in to the sunny state of Florida.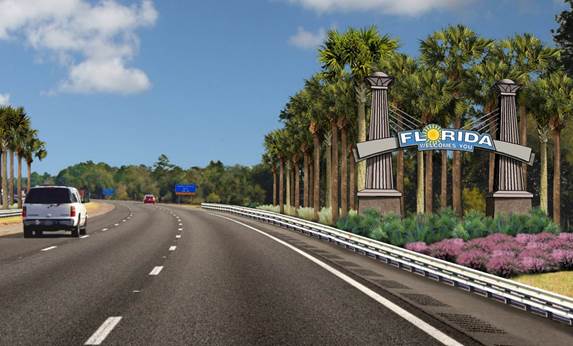 My husband being the guy he is, had planned for us to stop at a couple of the state parks along the way to get a chance to swim with the manatees. Unfortunately it wasn't cool enough for them yet, so we just had fun snorkeling around the watering holes. I have to say it was pretty amazing experience, but also different from those tropical island experiences. Here I was trying not to freak out about those alligators you always hear about in Florida. Thankfully we made it to both of them with no alligator sightings, and had burned off some energy for the rest of our trip.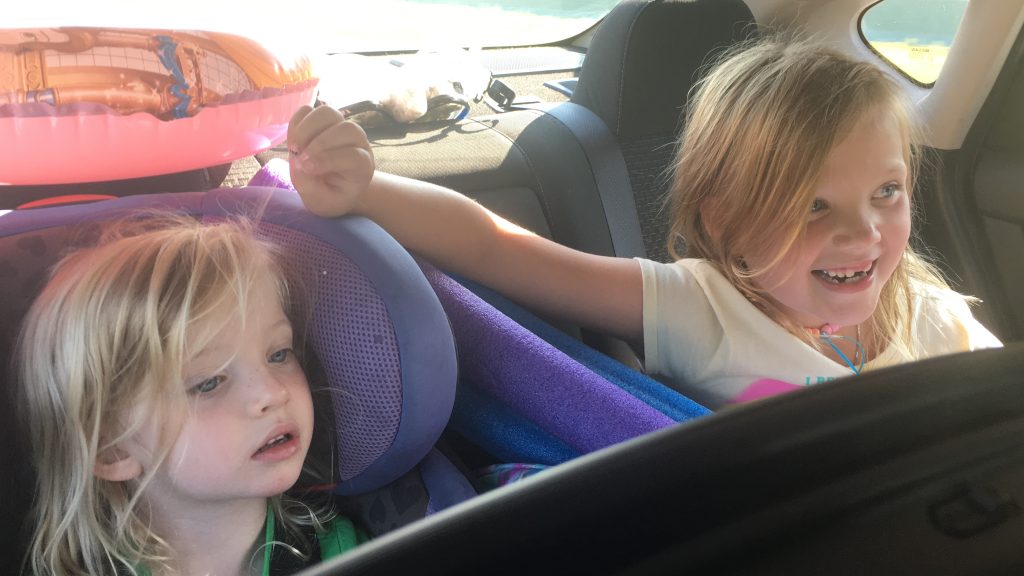 This is probably a good time to tell you all that my girls had absolutely no idea where we were headed! As we got closer to the Welcome to Disney World sign we turned our cameras on as we handed them their gift bags and had our 8 year old read the Welcome sign. They both couldn't contain their excitement, they yelled, screamed, laughed, and made funny faces to show their excitement. We went and got checked in and made our way to our hotel room that we would call home for the next week. We had a ground floor right next to the pool, which was perfect for our kiddos!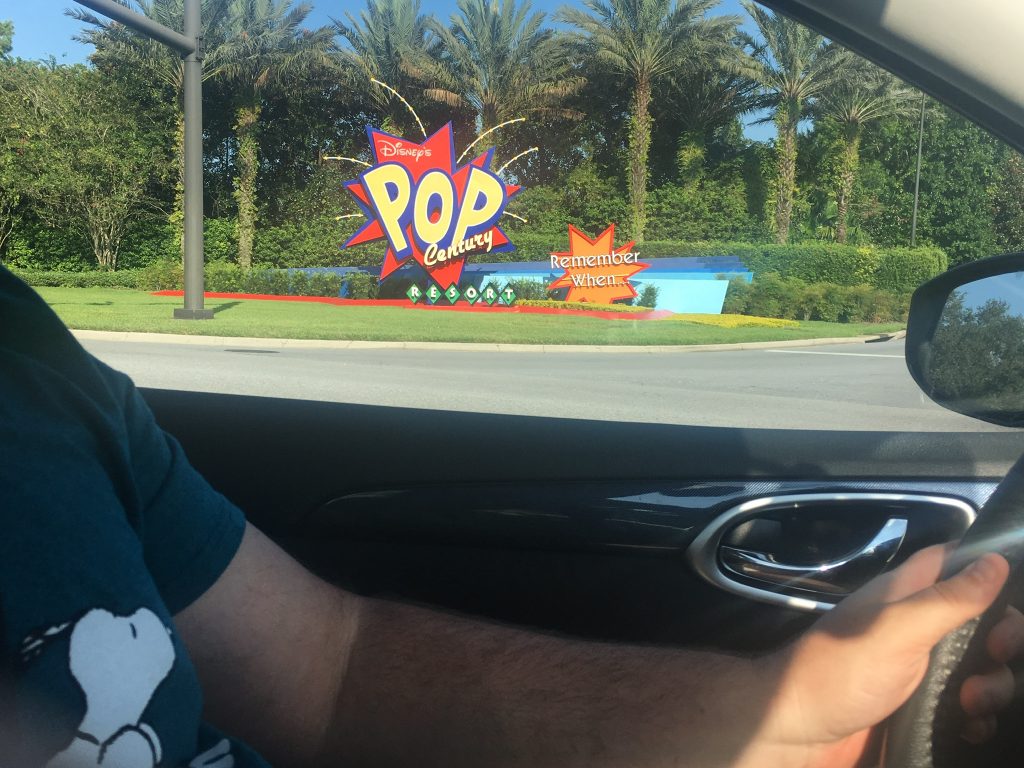 Our first night there we went and explored Disney Springs, which was a cool experience in itself. We debated on the hot air balloon ride, which is one of my bucket list but we decided against it. We watched performers, checked out the stores, had some amazing dinner, and enjoyed the Florida night. We made our way back to our hotel room, and took a swim in the pool to cool off before bed. For when we got up in the morning, the real fun would begin.